Are you looking for THE perfect gift for the person who has EVERYTHING, who also happens to be crazy about their pet? Well, we're gonna make your day because we sell Gift Certificates to make gift giving super easy for you!
Our gift certificates come all dressed up in pretty packaging so that's one less thing for you to stress out about. We can also ship it via U.S. Priority Mail to the lucky gift recipient for $7.00.
You may purchase the gift certificate for any amount, but we recommend an amount that would cover the photo session itself and at least one 5×7 or 8×10 photo so the gift recipient won't have to come out of pocket (unless, of course, they want to purchase oodles more after their session!).
Give us a call today at (239) 370-8499 and we can help you come up with the perfect gift-giving plan!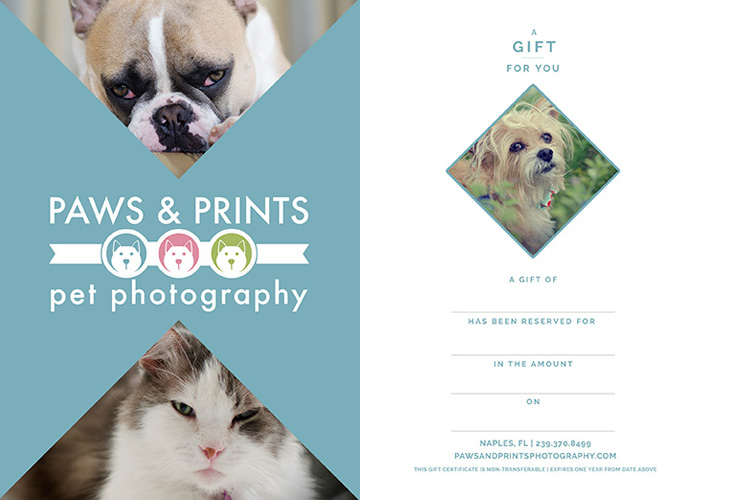 Gift giving made super easy for you!